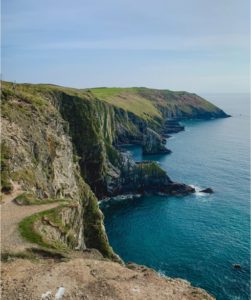 Welcome to the Irish Beef Video Hub
Unsure of how to cook certain cuts of Irish beef? Don't worry! We've put together a number of videos from top chefs showing how to use and cook different cuts as well as some recipe inspiration. Check out our video series below.
John Chantarasak's Signature Recipes
All about Irish Beef
Traditional farming methods are combined with the latest technologies to help farmers produce beef that is sustainable, flavourful and nutritious.
How to Videos with our Chefs
See some delicious recipes, beef cuts and our quality standard
We can proudly claim that our beef cuts are succulent, nutritious and packed with flavours just waiting to be discovered through innovative new cooking methods and traditional recipes alike.
See All Cuts
Looking for the best of Irish? We've put together some amazing recipes full of tasty ingredients and of course the main attraction, Irish beef!
Learn More
Ireland is green from the land to the national symbols and this even includes our commitment towards the environment. Irish Beef farmers work hard to not only raise their cattle, but to protect the ecosystem and natural resources to keep their Emerald Isle, well, green
Learn More